Live, Work, and Play in Atlanta's Business District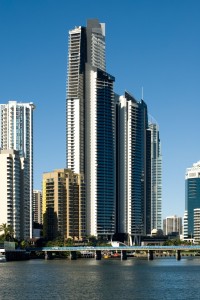 Buckhead Atlanta is an ever-growing neighborhood on the northern side of Atlanta. As the neighborhood expands, new Atlanta apartments are popping up such as those at Icon Buckhead Atalanta. This is due to how appealing Buckhead is to those looking for a great place to live. The area is stylish and well known for independent art galleries and upscale malls. Trendy restaurants and lively bars are scattered throughout the neighborhood while providing plenty of fun opportunities. Museums like the Atlanta History Center and Greek Revival style Governor's Mansion display exhibits on the history of the region.

The new luxury rentals found at Icon Buckhead Atlanta are centrally located to shopping and dining, and they provide access to several amenities. Onsite parking is available in the adjacent parking structure which eliminates the need to pay for the use of nearby city lots. On the terrace of the parking facility, you will discover a full-size pool that is perfect for relaxing with fantastic views of the city. A club room is open to residents and their guests, but if you are looking for some time outdoors, the rooftop terrace above the rentals is fully furnished with a fire pit that can be utilized on chilly evenings.

Icon Buckhead Atlanta is a 35 story tall tower that houses 363 luxury apartments. Following a popular trend across the country, Icon Buckhead Atlanta makes it possible for residents to live, work, and play in one location. These new Atlanta apartments are located above a lively commercial center. The street-level floors of the building contain a retail space filled with specialty shops, plenty of unique dining opportunities, and office space for a variety of businesses. This is extremely fitting as Icon Buckhead Atlanta is located on Peachtree Road in the heart of Buckhead's business district.

Like us on Facebook for more information!