Questions to Ask When Apartment Hunting Near Purdue University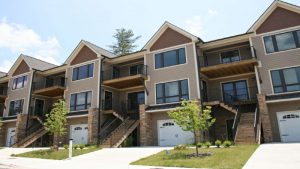 Knowing the right questions to ask when touring student apartments at Purdue University will ensure that your time is spent well. Here are a few questions to ask the first time you see an apartment you are interested in.
What are the lease terms? Ask when it will start when it ends, and if there are restrictions, you should know about them. With student apartments at Purdue University, you aren't likely to get a typical 12-month lease. Also, you should be aware of quiet times or rules regarding decorating and painting.
How much is the apartment each month? Knowing the monthly rental price will ensure you find something that fits your budget. It would also help to ask about other apartment costs, like a security deposit and pet fees.
Does the monthly rent include utilities? Some student apartments will include water, heating, gas, electricity, internet, and trash in the monthly rent. If not, contact local providers to get an estimate on these costs.
Is there a guest policy? Some leases do not allow you to have visitors for longer than specific periods. It is beneficial to get familiar with the guest policy since it can impact your ability to have short-term guests.
Do they offer roommate matching services? It is common for student housing to provide roommate matching based on their tenants' preferences, schedules, and tastes.
Learn how Alight West Lafayette offers student living that never looked so good, including an indoor basketball court, a fitness center, and a movie theater, by visiting their website.