Top Three Benefits Of Living In Upper East Side Condos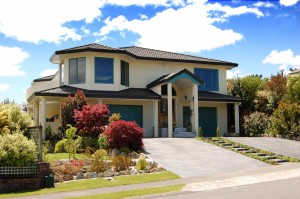 One of the greatest things about New York City is the incredible diversity the metropolis offers. From the hip and trendy to the quiet and sophisticated, there is a borough for just about everyone. The Upper East Side has a lot to offer, especially to young professionals and those just starting their families. Where once it had a reputation for being overly corporate and cold, the Upper East Side is now home to cozy shops, farmer's markets, and easy access to the best schools and parks in New York. Here are the top three benefits of living in Upper East Side condos.
Benefit #1: Green Space Without Needing A Green Thumb
One of the biggest perks of Upper East Side life, especially to those who love the outdoors, is the proximity to some of the best parks and green space New York City has to offer. Parks, play areas, and bike trails are just steps from some of the nicest buildings in the area. This gives residents the benefit of having access to beautiful outdoor green space without the pain or obligation of maintaining it. For some busy professionals, this can literally be the difference between spending quality time with your friends or family, or spending your weekend fixing up your yard.
Benefit #2: Entertainment And Shopping
The Upper East Side is home to some of New York's finest entertainment and quaintest shops. Even just a short stroll through the borough can bring you to locally owned coffee houses and tea shops, farmer's markets brimming with handcrafted and organic apparel, and fine dining made with locally sourced items. Many residents can take advantage of all the life and culture New York has to offer, without leaving their borough.
Benefit #3: Easy Access To The Rest Of The City
While it is possible to do just about all your shopping and entertaining right in the Upper East Side, New York is so much more. Living in this area gives residents easy access to the subway and other forms of public transportation, so you can step out and enjoy a show with ease.