Why to Opt for New Construction in Bonita Springs Now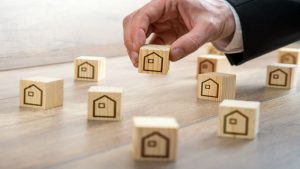 People all around the world dream of living a Floridian lifestyle. For many, it only remains a dream, but according to real estate owners in Bonita Springs, buyer interest in the market has been robust. The sales of properties in Bonita Springs have been increasing massively, and owners are getting an outstanding value for their money. There are a lot of benefits to opting for new construction in Bonita Springs these days.
Great Investment
Even though the pandemic caused a lot of turmoil and uncertainty, 2021 has begun with increasing hopes for the real estate market. If you choose a new construction in Bonita Springs today, it is guaranteed to be a valuable investment for your wallet. The demand for the housing market has increased a lot over the past few months. Many vacation rentals and new constructions are being sold for excellent prices. There has been a 60% increase in pending sales and a 41% decrease in inventory. Hence, the statistics point to the fact that now is the time to buy and it can be a solid investment for your future.
The Area
If you choose to construct or buy a condo in Bonita Springs, it will give you access to the best beaches in Southwest Florida. Investing in a property in Bonita Springs will mean a luxury lifestyle with a range of outdoor activities and shopping destinations. Once you are done living in the condo, you can easily rent it out for monthly income at reasonable rates. What could be better than that!
To know more information contact Greater SWFL Homes | Premiere Plus Realty.