Downtown Los Angeles Apartments: Choose Luxury All Around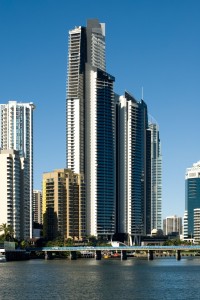 Most people incorrectly believe that apartment buildings in downtown areas are tiny and cramped. It's true that, in the past, builders focused on smaller spaces to accommodate more people. However, consumers complained enough that new buildings focus on more luxurious amenities and space. Apartments for rent can be larger and have plenty of room for your items. That way, you feel more comfortable. Of course, you also get access to the amenities provided by the company, some of which can be very luxurious.
Broadway Palace Apartments has focused on redefining elegance. The moment you step inside these beautiful Downtown LA apartments, you'll be surrounded by the aesthetics from the Roaring Twenties. It's where classic styles pair well with modern amenities and fashions. You'll get luxury features around every corner, including gourmet kitchens, beautiful skyline views, furnished patios/balconies, and much more. Amenities can include pools, steam room, Karaoke Party Lounge, and much more. Residents also have access to valet parking, and their guests have special parking areas, as well. You'll also find a variety of entertainment options on site, such as a gas BBQ grill, serenity garden patio, and more.
If you're interested in 2 bedroom apartments in DTLA, you've got a variety of options available to you. You can choose from six available floor plans, all of which come with a balcony and two bathrooms. Square footage ranges from 938 to 1,030, giving you plenty of room for all of your things. Each unit features a variety of luxurious items, such as arched viewing windows, wood laminate floors, nine-foot ceilings, granite countertops, soaking baths, and much more. Appliances are also included. You get a washer/dryer, refrigerator, dishwasher, built-in microwave, and more. All rooms are ready for satellite and high-speed internet, as well. You'll be amazed at just how comfortable you can be in an apartment.
Like us on Facebook for more information!