Everyone wants to call the Upper East Side home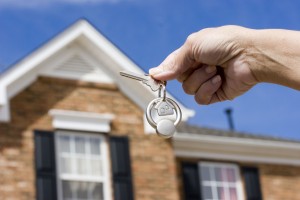 Just mentioning New York City is sufficient for people world-wide to conjure up images of excitement, and the Upper East Side comes with its own images of glamor. This is where old-money was always found, and the neighborhood is still as desirable today as it was in decades gone by. Things have definitely changed however, and many of the huge mansions have made way for magnificent apartment high-rises. As a result, although the area still belongs to the rich, it's become younger and trendier, and is an aspirational address for many young power couples who have successful careers.
No longer does all the excitement happen downtown, when people would return to the quiet of their Manhattan homes. This neck of the woods now has its own exciting nightlife and there is a plethora of excellent restaurants that offer anything from fine dining to a cozy pub atmosphere. The tree-lined sidewalks are now also bustling with vendors, which has brought new life and a buzzing vibe into this once rather staid area. It's little wonder that so many people still flock to call this home – the thinking is that if you're living in New York City, owning an Upper East Side (UES) apartment is definitely the way to go.
Living is easy on the UES
Apart from a 'happening' night-life, Manhattan is also home to some of the best stores in the world. Ask any tourist and they'll tell you that this is where they head for their shopping, even if just to walk around with a shopping bag with an iconic brand on the side. Some of the best entertainment in the city can be found here, and this area was known for being the center for stand-up comedy, having spawned some of the country's best comedians. Central Park is one of the greatest perks of the neighborhood, and allows for a healthy, outdoor lifestyle where you can jog, picnic, or walk your dog. Of course, if you own one of the luxurious condos to be found in the area, chances are that you can also arrange for a dog-walker to do that chore for you.
Most apartments have excellent concierge services that will attend to your every need, along with valets, chauffeurs, and nannies on-call. The whole purpose of living here, besides having an outstanding address, is to know that your downtime from your busy job will be made easy. This is why there are so many excellent amenities in these buildings, from spas and gyms, to dog-runs, grocery supplies, and movie screening rooms.
Some of these condos offer roof gardens so that you can escape from the concrete and steel for a while and enjoy the beauty of nature in the heart of the city. Looking out over the skyline of the city will be something that you never tire of. Manhattan is leafy green in summer and ablaze with lights in the winter months. During the Christmas season, the beauty of the decorations and the bustling crowds will make you feel as though you own a part of fairyland.