Military Rental Partnership Program In Norfolk: Wake Up Steps From The Beach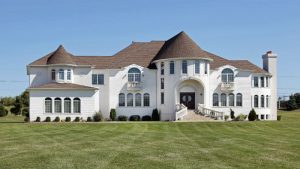 If you are in the Department of Defense of U.S. Coast Guard and you have at least one year remaining on active duty, then you can take advantage of the Military Rental Partnership Program in Norfolk. If you choose to take this route for accommodations, money for rent will be taken from your check on the 1st and 15th of every month.
Since we are in the beach rental business and not the military, we highly recommended researching the Military Rental Partnership Program in Norfolk further. What we do know without a doubt is that we love our military and offer discounts to all military personnel for our beach rentals, including beyond DoD and U.S. Coast Guard.
What We Can Offer
We offer both apartment rentals and house rentals in Norfolk. Regardless of which one you choose, you're going to be steps from the beach. Imagine waking up every morning to the sound of crashing waves.
If you like to stay in shape, which is likely if you're military personnel, then you can go for a jog on the beach every morning. The sand here is soft and the scenery is outstanding. It's also a lot more enjoyable to jog along the water on soft sand than it is to jog on pavement and have to dodge cars when crossing the street. It's also better on your joints. Maybe you would prefer to walk on the beach in the morning while enjoying a cup of coffee.
Whatever the case may be, we can deliver the ideal beach lifestyle at Boardward Realty & Development. If you would like to schedule a tour of our properties, give us a call at 757-583-8808.