Rental Property Management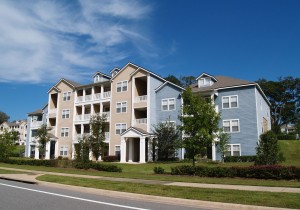 Owning rental property can be a big investment in time and money-but it can also be very rewarding. There is an approach that allows you to have the best of both worlds. By hiring a management company for your rental property, you can experience both the reward of owning an investment property, and also save your time because your property will be managed for you. Here are five amazing benefits you will get when you choose to utilize a property management firm.
•  Save Time – You will not have to spend your time on upkeep; a rental property management company will have everything done for you.
•  Reduce Stress – Never worry that you are not able to keep up with the work. A property manager will handle tenant selection, maintenance, and any other any issues as soon as they're acknowledged.
•  Make Connections – When work needs to be done on your property, you will not have to worry about checking the Yellow Pages or searching for a professional. A rental property management company will have connections, and know whom to call to handle any situations as soon as possible.
•  Rental Assistance – When it comes time to finding a new tenant, you do not have to worry, a rental property management company have processes in order to find the perfect tenant. This can include a background check, a credit check, and also get references from past landlords.
•  Market Research – Whether you are looking to buy, sell or just stay up to date with the neighborhood, a good rental property management company will help you with market research too.
As you can see, there are a number of benefits to choosing a rental property management company to help you keep your rental property in good order. Spend some time learning more about the options available to you and then relax with the knowledge that your property is in good hands!