Sell Your House to Us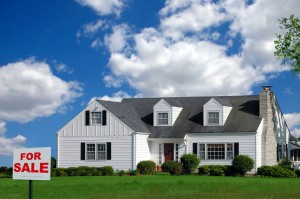 Selling a house the regular way is expensive, takes a lot of time and can be very frustrating. You have to find the right real estate agent, clean up the property, make repairs, stage the living area and leave the house every time somebody wants to come and take a look at it. You have to wait for an offer to come in, then you have to counteroffer or negotiate. Then comes more waiting with inspections, lenders and requests for remedies. You can avoid that hassle when you choose to work with us.
We buy houses in Baton Rouge. It does not matter if your house is 10 years old, 50 years old or 100 years old. We will buy it. We do not care if your house is in great condition or if it needs multiple repairs. It also does not matter to us if your house is small or large. We buy houses in all sizes and all conditions. Even if it has its original 1960s harvest gold linoleum floors or floral wallpaper and mauve carpet straight out of the 1980s, we will buy it. You do not need to do anything to get the house ready for us. We come out, take a look, make an offer and give you some time to think about it. Deals close within weeks.
When you are ready to sell your house without the hassle, we buy houses in Baton Rouge. At BuyhousesBR, we are proud to provide you with this convenient service that puts fast cash in your pocket. Give us a call today to schedule a visit to your property or to have us answer any questions that you have about our process.
Follow us on twitter for more updates!
Address- 1438 Cora Drive, Baton Rouge, Louisiana 70815