The High-Quality, Exceptional, Modern Apartment for the Modern Student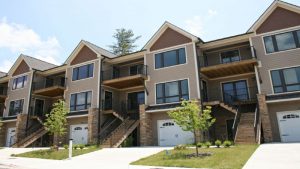 If you are a student attending or looking forward to attending Missouri State University, you'll also be searching for a place to live. It's important for you to find a place that is safe, close to campus, and has all the amenities a student would need for their stay. When you see the 505, you will look no further for Missouri State University off-campus housing. This brand new, high-quality apartment community is designed especially with students in mind. These apartments are conveniently located just four blocks away from campus for those who enjoy walking, and a Bear Line shuttle bus is provided for those who prefer to ride to campus.
These Missouri State University off-campus housing features spacious studio, one, two, three, and four-bedroom furnished apartments. This will give you everything you will need and more. Each apartment comes with high-speed WiFi and a modern kitchen. The community amenities include a fitness center for those who need to get in their daily workout, an indoor basketball court for gaming no matter what the weather looks like, a swimming pool to lounge around and soak up the sun, a coffee shop to have those study dates late into the night, and so much more.
As a student, you have enough stress and worries trying to get through the grind of college. Let the 505 take off the extra stress of finding a safe and fun living situation. Relax knowing you can study in peace with everything else taken care of. To see if the 505 is the perfect fit for you, visit the505springfield.com.