Top Questions to Ask When Seeking Out Apartment Property Management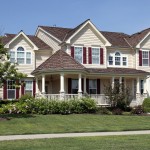 If you own an apartment building in the Logan area, you probably know that the management of the property can be quite tough. Fortunately, like others in the area you can also seek out apartment property management in Logan, and they can take care of everything for you. In order to have well maintained property, without having the worry of an unhappy tenant or a mistreated property, you will need to choose the right firm that can take your property from ordinary to extraordinary. There are many benefits to using a firm for apartment property management in Logan and you will quickly find that nothing is better than stepping back and collecting a profit without having to worry about missing something important associated with being an owner. To differentiate between an exceptional property management company and a mediocre one, ask yourself the following questions:
Where Do You Advertise Vacancies?
One of the many tasks of a property manager will be to seek out quality tenants when you have a vacancy. Through marketing in the right media outlet, you can be sure that you are attracting the right type of tenants for the property. It is important, when hiring an apartment management firm that they are only going to bring in responsible tenants that you can rely on to pay their rent and not destroy the property. Through extensive screening, a good management firm can decide what kind of tenant would be best for your home.
How Do You Collect Rent?
Another task that a property manager will tackle is collecting rent. It is important to know how rent is collected because a main reason for owning the property is to collect a monthly income. The first way to collecting rent is online and this is the probably the best way to collect rent because it is traceable and will automatically be deposited into your account. If a check or money order is the other option, you will need to be assured that the property manager is using a collection method that will allow them to track when the payment is received. There is no way to track cash and therefore this method of payment should not be used at all.
Will You Take Care of All Finances?
Finally, you will want to find out if the property manager can take care of your finances and bookkeeping. This is important, as it is the best way that you will be able to minimize your costs and maximize profits. When you allow a professional from a property management firm to take on your property finances, they will know exactly what to do to get you to a better financial place and to get the most out of the property you own.
For outstanding apartment property management in Logan, reach out to Real Property Management Cache Valley. Contact them online at Cache-valley.realpropertymgt.com or by telephone, (435) 753-5200.