Short Sale Help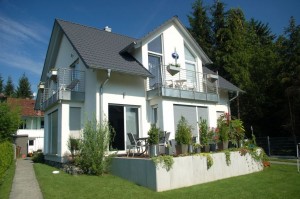 Have you found that the market value of your home is less than what you owe on your current mortgage? A legal, lender approved solution called a "Short Sale" may be what you are looking for! Short sales are often completed by talking with your bank or private lender to agree to accept a sale of your home to a buyer for less than what you owe on your mortgage. They will take into account all your savings and assets in this process, as well as many other pieces of information. If your bank will not help you do a short sale, you will have to do your research and find a reputable private lender who does short sales.
Why Should I Do A Short Sale?
For some home owners, a short sale may be necessary. It is a legal and much more beneficial option rather than a foreclosure, or even worse, bankruptcy. Most banks and private lenders are more than willing to accept a short sale because it means cost savings for them, as well as you. If you choose to go through a short sale, you will be saving your home from foreclosure, which also will save your credit rating. If your home goes through a foreclosure, it may adversely affect your credit for up to 7 years. If you have a buyer for your property, they get a good deal on a solid property at a good market value.
Your mortgage lender will have to consider many things when deciding whether or not to approve the short sale of your home.  They will look at your situation, and consider whether you are facing real financial hardship caused by unforeseeable circumstances, such as losing a job or going through a divorce. They will also decide whether it is cheaper for them to do a short sale. The number of other properties they have in their portfolio will most likely affect their decision as well. You must have a verified source of income to show that you can still make payments of some sort on your mortgage.
How Can I Improve My Chances?
Your chances of approval with your bank or private lender will be improved if you communicate well with them, and show them you are organized. Ensure you have all the appropriate documents needed for your application, such as financial statements, credit card statements, etc. When speaking with the lender, or any other people in the lender's department, do so professionally and with tact. If a short sale can be accomplished, the lender has their money returned, and they won't be losing money on the investment. In some situations, banks or private lenders might be willing to finance a new owner, which makes it a great solution for everyone involved!
Searching for short sale help? Visit Renohelp.org, here you can find everything related to short sale.